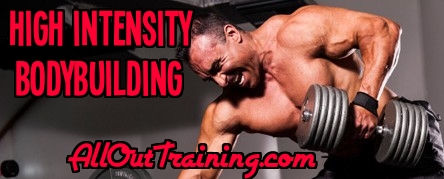 FREE Bodybuilding Program
The Most Result Producing High Intensity Workout
For Building Super Strength and Muscle Mass!
Enter your first name and a valid email address
for instant access to the free workouts.

Thank you for checking out our bodybuilding videos. We we feel thee are the best workout video, training and inspirational muscle and bodybuilding DVDs anywhere. You can purchase any of these books by clicking on them. Feel free to e-mail us if you have any questions.
Bodybuilding DVD Videos
Pumping Iron DVD - The classic movie about the early days of the bodybuilding world. See Arnold Schwarzenegger, Lou Ferrigno, Franco Columbu, Mike Katz and lots of others, as they workout and compete. This is a true classic for any one into bodybuilding, a must have. This has the original movie (85 min.)and all the extras (84 min). Only $29.95 plus $8.00 S&H

Mike Mentzer's HIT (High Intensity Training) DVD - Shows you the real thing, the world's leading HIT advocate, the only man to win Mr. Universe with a perfect score and who single-handedly perfected HIT Theory. Mike Mentzer has packed 25 years of bodybuilding exercise, training, study and contemplative thought into this incredible video footage which represents the final chapter of his lifetime work on the subject of High-Intensity Training. Mike's training secrets will enhance your workout effectiveness and will help you to reach higher levels of muscular development in less time you ever thought possible. Only $29.95 plus $8.00 S&H




Click Here For Your Free Bodybuilding Magazine

© 2000-2017 AllOutTraining.com

Site Map